[vc_row css=".vc_custom_1509477617117{padding-top: -100px !important;}"][vc_column][vc_empty_space][vc_column_text]
New Research-May 2018
[/vc_column_text][vc_empty_space][vc_column_text]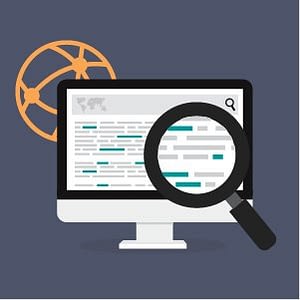 Report looks at diversity in the teaching workforce
A new report from Learning Policy Institute, Diversifying the Teaching Profession: How to Recruit and Retain Teachers of Color, underlines the importance of diverse classroom leaders and identifies promising practices for recruiting teachers of color. According to the report, "students of color have higher test scores, are more likely to graduate high school, and are more likely to succeed in college when they have had teachers of color." Yet, the report states, "Black and Native American teachers are a declining share of the teacher workforce and the gap between the percentage of Latinx teachers and students is larger than for any other racial or ethnic group."
Nearly 8 Million Students Chronically Absent from School in 2015-2016
Chronic Absenteeism is missing 15 or more days in the school year. It is associated with a slew of problems including lower reading achievement and engagement in school and also is a risk factor for drop out. New federal civil rights data reported a million or more increase in students who were chronically absent from the last national count in 2013-2014. States vary widely in the percentage of their students who miss three or more weeks of schools. White and Asian students were underrepresented among chronically absent students, while students of other racial groups were disproportionately more likely to be chronically absent, according to a preliminary analysis of the federal data by the Education Week Research Center.
Report examines promising practices for increasing English Learner equity in math
Based on an in-depth analysis of what has worked well in high-performing schools, Unlocking Learning II offers specific practice and policy recommendations for how to best integrate math education with English language development. The report outlines four key areas of practice that support improved math achievement for ELs:
Honoring students' backgrounds, cultures, and home languages
Providing access to rigorous courses
Integrating English language development with math instruction
Professional learning for teachers on how to support English learner achievement
Civil Rights Data Collection documents inequities in discipline
Every two years since 1968, the Education Department has collected information on demographics and educational opportunities for students of different genders, races, English-proficiency levels, and disabilities. The data just released are from the 2015-16 school years; the Education Department is collecting 2017-18 data now. Schools suspended 2.7 million students out of school in 2015-16, roughly 100,000 fewer than were suspended in 2013-14. Yet black boys still made up 25 percent of all students suspended out of school at least once in 2015-16, and black girls accounted for another 14 percent, even though they each only accounted for 8 percent of all students. Those are about the same discipline gaps black students faced five years ago. Similarly, black students made up 15 percent of all students in 2015-16, but 31 percent of those arrested or referred to police—a disparity that has grown by 5 percentage points since 2013-14.
[/vc_column_text][/vc_column][/vc_row]